Julie Preston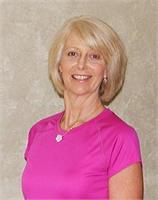 Julie was first introduced to Pilates in 1989 during dance training under Bridgit Matuscheck, of Colorado Ballet. In September of 2001 Julie and her husband relocated from Colorado to Lynchburg to pursue historic restoration of a home in the downtown area where they reside. Julie can work with a broad range of clients but has particular interest and training to work with injuries and special populations and seniors. Julie received her matwork certification through STOTT PILATES ® in Toronto in 2003 and has since taken training on the Stability chair. She is certified through ACSM as a personal trainer, trained in TRX suspension training and FMS. She is a lover of creativity and art and approaches her work meticulously but with an open heart and mind. Julie taught Pilates as well as dance, as the Director of Assemblé Dance Studio from 2002-2010.
Julie Preston instructs the following:
Find your center and enjoy your body in this dance inspired class. Discover the freedom of moving with joyful abandonment and beautiful flow. With variations of music and rhythms, you will certainly engage your body, mind and core. You'll have so much fun that you'll forget that you (think you) could not dance!




Always a fun combination of mat – based exercises executed with different stability equipment. This mixed level sculpting class also adds resistance with balls, bands and weights. A challenging and complete workout!




Improve your cardiovascular fitness. Enjoy a variety of old school aerobic moves, dance moves and some circuit stations. Always new and wonderful blend of movements. Finish with self care foot exercises




This cardio class has the grace and precision you'd expect from a Pilates class but you are moving and grooving with ballet inspired, functional and athletic moves. Various props will be used to add extra special toning. It is a great way to introduce yourself to the barre.




This flowing class combines elements of Pilates, yoga and work at the barre to give you a complete workout. We use resistance created by a Flexband to mimic some of the repertoire done on the specialized Pilates equipment. A class emphasizing breath and movement set to music feels like Pilates but delivers SO MUCH MORE!




This class begins with facilitating discovery of your own body's tendencies on the the Oov. With this new information, and heightened awareness, we will begin a flowing Pilates class and finish on the Oov. The focus is on axial elongation, and enabling better movement and improved strength. Magic?! No, just neuroscience!