Power Vinyasa
This class is taught by: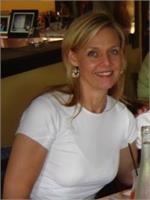 Su Flint, BSN, is returning to teaching after a brief hiatus to obtain her nursing degree. She is an AFAA certified group fitness instructor and ACE certified personal trainer with 14 years of experience in group fitness and 10 years of teaching experience in power yoga. Su's yoga style is strongly influenced by her mentors, Brian Kest and Baron Baptiste. Her philosophy of yoga practice is based on the theory that all participants may experience a unique practice in each class. Students can choose to practice softly or challenge themselves physically and aerobically. All levels of students are welcome and can be accommodated
The vigorous yoga workout routines can be as challenging as you like. Through this practice of correct breathing, postures, we gain control of the senses and a deep awareness of our selves. By maintaining this discipline with regularity and devotion, one acquires steadiness of body and mind.
Upcoming classes: